Hull harvests the fruits of the Big Dig
Hull Food Partnership helped to establish or rejuvenate three food growing sites in some of the city's poorest wards as part of the Big Dig day in April 2019. Thanks to good community engagement, the sites have recruited dozens of volunteers and have produced vegetables for hundreds of meals ensuring their viability for years to come.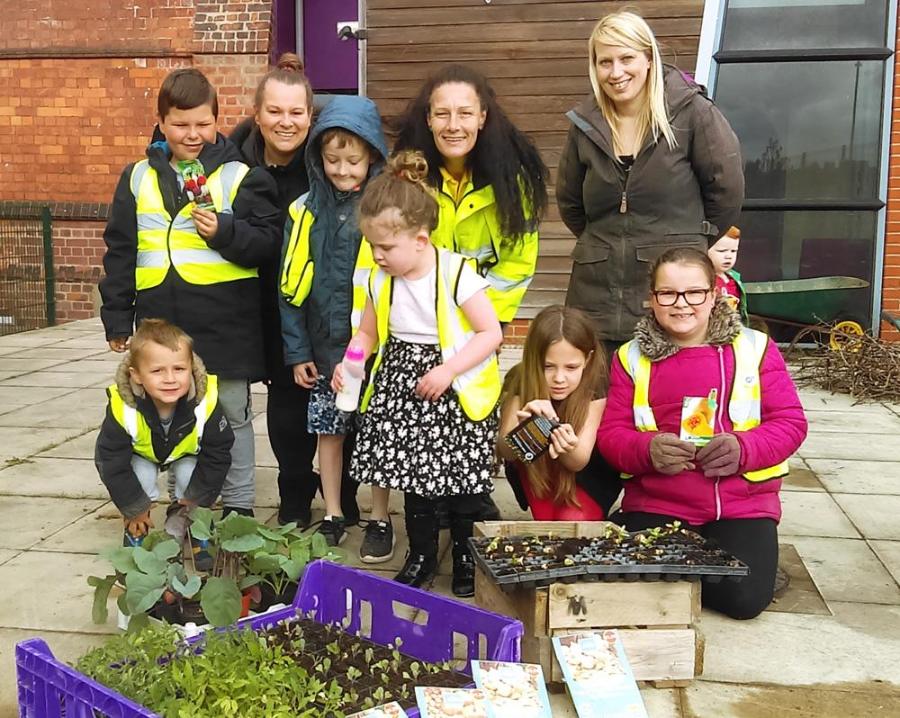 Three growing spaces took part in the Big Dig in Hull:
A garden of a community centre situated in the west of the city that caters for children with daytime playgroups and an after-school club. The garden had been neglected, but Hessle Road Network with help from Streetwize Community Action agreed to maintain the growing space after the planting and work done during the Big Dig. Local children kept occupied during their summer holidays maintaining and watering the raised veg beds ensuring a bumper yield of cabbages, onions, beans, and even kohlrabi!
Situated in the east of the city in a street which participates in 'Playing Out' streets project (occasionally closing the street to cars for a few hours, so children can play out safely), it had suitable empty grass area for raised beds but no existing dedicated community growing space. A fantastic community spirit existed and a gardener in the group came forward to maintain the growing space after the Big Dig.
A children centre situated in the north of the city with a neglected garden, with raised beds that had not been maintained for a while due to lack of staff time and limited veg growing knowledge.
Veg Cities Hull co-ordinator John Pickles explains the rationale behind choosing to support these growing sites: "We chose growing sites based on suitability, enthusiasm and the potential to achieve maximum impact with the Big Dig. Rather than support sites that were already running well, we chose sites in deprived wards where whatever was done during the day, would be maintained by dedicated volunteers or staff."
The strategy paid off and the fruits of the seeds sown during the Big Dig are still being harvested. Work at Hessle Road Network and Gainford Grove was transformative and made a huge impact. Over 80 volunteers turned up for the Big Dig weekend. The enthusiasm and the involvement of volunteers and community groups was sustained over the course of the year and resulted in a significant harvest of vegetables to match.
Children at Hessle Road Network and Gainford Grove are not only much more familiar with the growing of vegetables, but they can get involved with it for social activities near where they live.
Sustain are encouraging more areas to launch Veg Cities campaigns, and get local businesses and organisations making veg pledges. Veg Cities is currently the feature campaign of Sustainable Food Cities, and is run in partnership with Peas Please.
---
15/10/2019
---