Winners of this year's Good to Grow Day photo competition
To celebrate this year's Good to Grow Day - with more gardens than ever taking part - we're delighted to announce the winners and runners-up of our photo competition.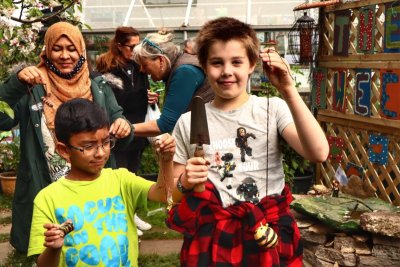 Good to Grow Day 2022 at Cranbrook Community Garden. Credit: Cranbrook Community Garden
Every year we run a photo competition encouraging gardens taking part in Good to Grow Day to capture all the action from their wonderful events.
There were over 50 photo entries this year so a huge thank you to everyone who took part (and made our decision so tricky!).
Our three winning gardens and three runners up gave us some great shots of their gardens in action, with pictures of their plant sales, community members getting stuck into garden tasks, kids playing with chickens and much more.
Winners
Cranbrook Community Garden - Tower Hamlets, London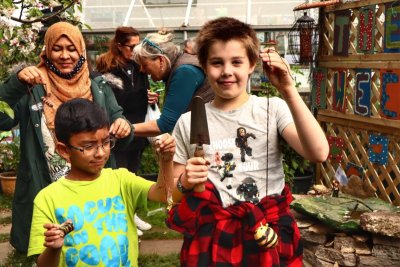 Feedback from local residents about the event included:
"For me it's the creativity, care and love we all bring to make this shared space better, brighter and happier. I feel relaxed and unwind every time I enter the garden. I love to connect with people from all walks of life."

"The growing is more than veg, it's about growing in friendship, community, wellbeing, knowledge, confidence, skills and a healthy future."

"I really like the garden because I like watering the plants and seeing the little froggy pond. You know you can pick stuff and eat it! I like the people there too because they're nice to me." Ibraheem, aged 5 years.
Friends of Birkenhead Park - Birkenhead, Merseyside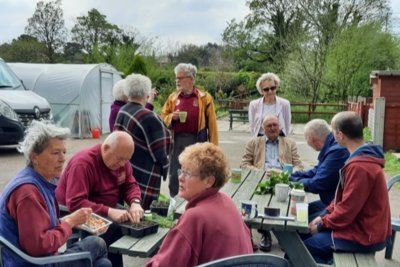 The Friends of Birkenhead Park community group held an open day at their garden, where they also marked ten years since the opening of the garden. They took on lots of tasks, like seed sowing, planting, garden maintenance, and getting the garden ready for the new growing season. And of course, lots of chit chat amongst the regular members and the 40 volunteers that came along.
Cambridge Central Mosque - Cambridge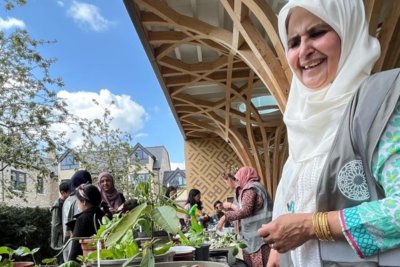 One of the garden members commented:
"Growing your own food and plants connects us to the earth and its natural cycles. As part of #GoodtoGrow2022 visitors learned how to sow seeds, and even took home what they had sown!"
Runners up
Mindfood - Ealing, London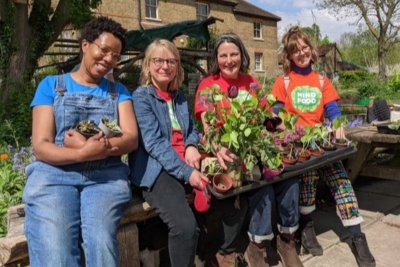 MindFood's coordinator commented:
"Good to Grow Day was a wonderful one for MindFood - we met old friends and made new ones, and together we helped pot up hundreds of plants for the veg gardens of 23 local primary schools. We beat last year's record by 8 schools...we couldn't be more delighted!"
Stonehill Community Garden - Abingdon, Oxfordshire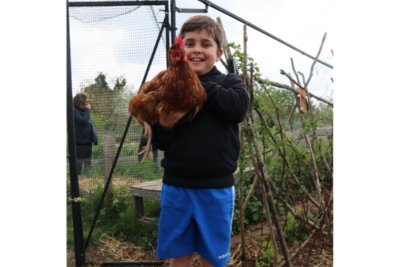 Stonehill held a lovely open day with lots of families and children taking part. They all got stuck in with tasks from digging to seed sowing while playing with the resident chickens and enjoying lots of food!
Hillfields Community Garden - Bristol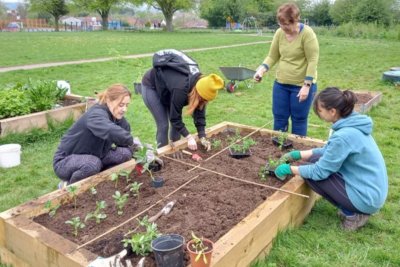 The garden's coordinator said:
"WE had a FAB time on Saturday planting seeds and plants in out new raised beds - what a transformation of the space! It looks so colourful and vibrant, I think we will have some happy bees in Hillfields! Thank you to everyone who helped and came along on the day."
---
Find out more about #GoodToGrow2022
Thank you to all of the 126 gardens that took part in Good to Grow Day 2022, and to the 50 gardens that entered our photo competition. We can't wait to see you all next year. In the meantime, happy growing!
---
17/05/2022
Share
Get updates