Good to Grow Day Photo Competition 2023
Another year, another incredible Good to Grow Day! Over 2,000 volunteers took part in activities at 137 gardens, right across the UK. We had the tricky job of sorting through all the lovely photos and deciding who won our prizes!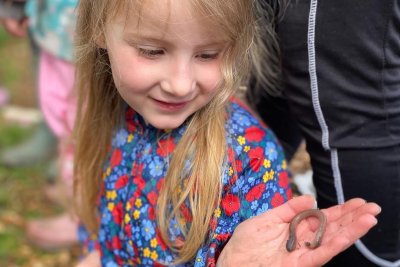 Making friends with worms at the community garden. Credit: Rooted Community Food
This year we had not one, but two photo competitions! It didn't make it any simpler to choose our winners. There was a mountain of wonderful photos to sort through, so thanks to everyone for taking part, and for putting so much time and love into making it such a special day.
First up is our new Wildlife Photo Competition, in association with the Save Our Wild Isles campaign. We're very pleased to announce that Cranbrook Community Food Garden won with a whole array of beautiful bugs from their growing space.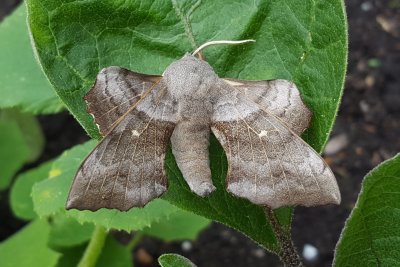 "One of the things we do to help protect and restore nature is allow some of our herbs and greens to flower, providing nectar for pollinators. As well as making space for wildlife, planting flowers for insects, and timing our tasks to work with nature's needs, we also use natural pest-control and produce almost all our own compost!"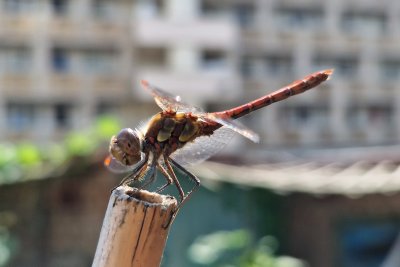 We've made lots of changes to help protect and restore nature in the garden including bug hotels, flowers for pollinators, a bee mound, a bird bath and feeding station, and a frog pond!" - Cranbrook Community Food Garden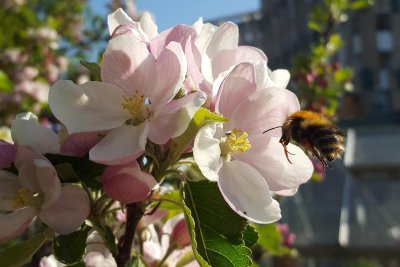 And in a very impressive second place we have Global Gardens Project in Cardiff, with their bug hotel.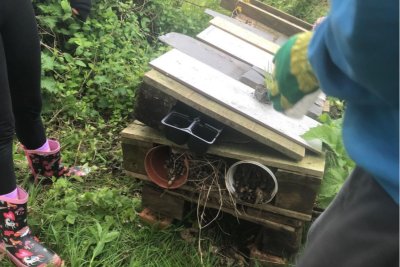 "Making a bug hotel at the @globalgardensproject taster session for 7-11 year olds. Using pallets sawn in half, we added…

dead wood and loose bark for creepy crawlies like beetles, centipedes, spiders and woodlice
bamboo with holes in the centre for solitary bees 🐝
stones and tiles for frogs and toads like (offering a frost-free place for the winter if placed in the middle)🐸
dry leaves, sticks and straw for ladybirds and other beetles and bugs🐞🪲🪳
rolled up corrugated cardboard for lacewings 🪰
a little box for hedgehogs 🦔

If you'd like to find out more check out @rspbcymru who have a great info sheet on building bug hotels." - Global Gardens Project
Moving on to our annual Community Photo Competition, I confess – I had a very difficult time making this decision, and I want to say a huge thanks and congratulations to everyone that submitted a picture because they were all fantastic.
After a nail-bitingly close decision, here are the runners-up:
Belgrave Community Garden in Leicester with this wonderful picture from the brand new berry patch.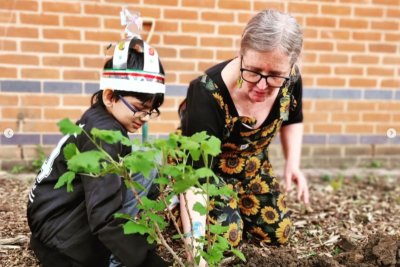 "What a fantastic day!! The community helped plant our berry plants in the patch, the children were excited to see everything grow and maybe try the produce later in the year. They all got to sow some wildflower seeds to take home too.

"It's a joy and a privilege to work with the community and to have won the runner up award. Belgrave Community Gardening Project is creating a space for people to grow and thrive together, inspiring the next generation it's 'Good to Grow'." Lisa and Alison, Belgrave Community Garden
… And this brilliant group photo from Edible Rotherhithe's sunflower growing challenge also won a runner up prize.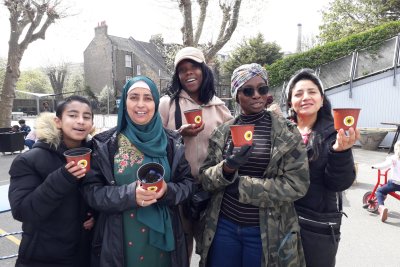 "It was a lovely event. Our free after school clubs encourage pupils to share what they learn at home. Seeing them with their families and friends, excited and happy to grow/ plant up new things was wonderful. A month on and parents / carers and pupils have been proudly showing us photos of their plants and explaining how they care for them." - Christina Wheatley, Edible Rotherhithe.
So all that's left to announce is the winner of our community photo competition! This year, we send huge congratulations to Rooted Community Food in Eastbourne. Again, they sent in lots of wonderful photos but in the end we chose this one of a child making friends with the worms!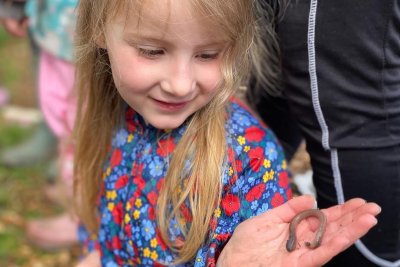 And what an absolutely jam-packed day they had! Eastbourne Food Partnership CIC joined them for talk about their Grow A Row initiative to get Eastbourne growing. There was also a seed-swap, a tour of Gorringe Road Allotments, a worm-hunt, sunflower planting, natural weaving, and live music!
"Our group of thirty Eastbourne growers were surprised and delighted to win the Good to Grow photo competition. We had a fantastic day and a huge turn out despite a full day of rain. I'll like to share a special thank you to our young photographer Alfie, who stayed the whole day capturing wonderful photos. We have an exciting year ahead of us, and are looking forward to being able to showcase again what we've achieved this time next year!" - Sally Lee, Rooted Community Food
We also wanted to have a special mention for Ossory Street Allotment in Manchester who very, very nearly made the runners-up list! Well done and best of luck for next year!
---
19/06/2023
Share
Get updates