London's food growing community takes on the climate and nature emergency
New initiative launched this summer to help protect and enhance London's existing network of food gardens, as well as create new ones, providing open space and climate-friendly food for thousands of Londoners, thanks to a £246,000 grant from the City Bridge Trust.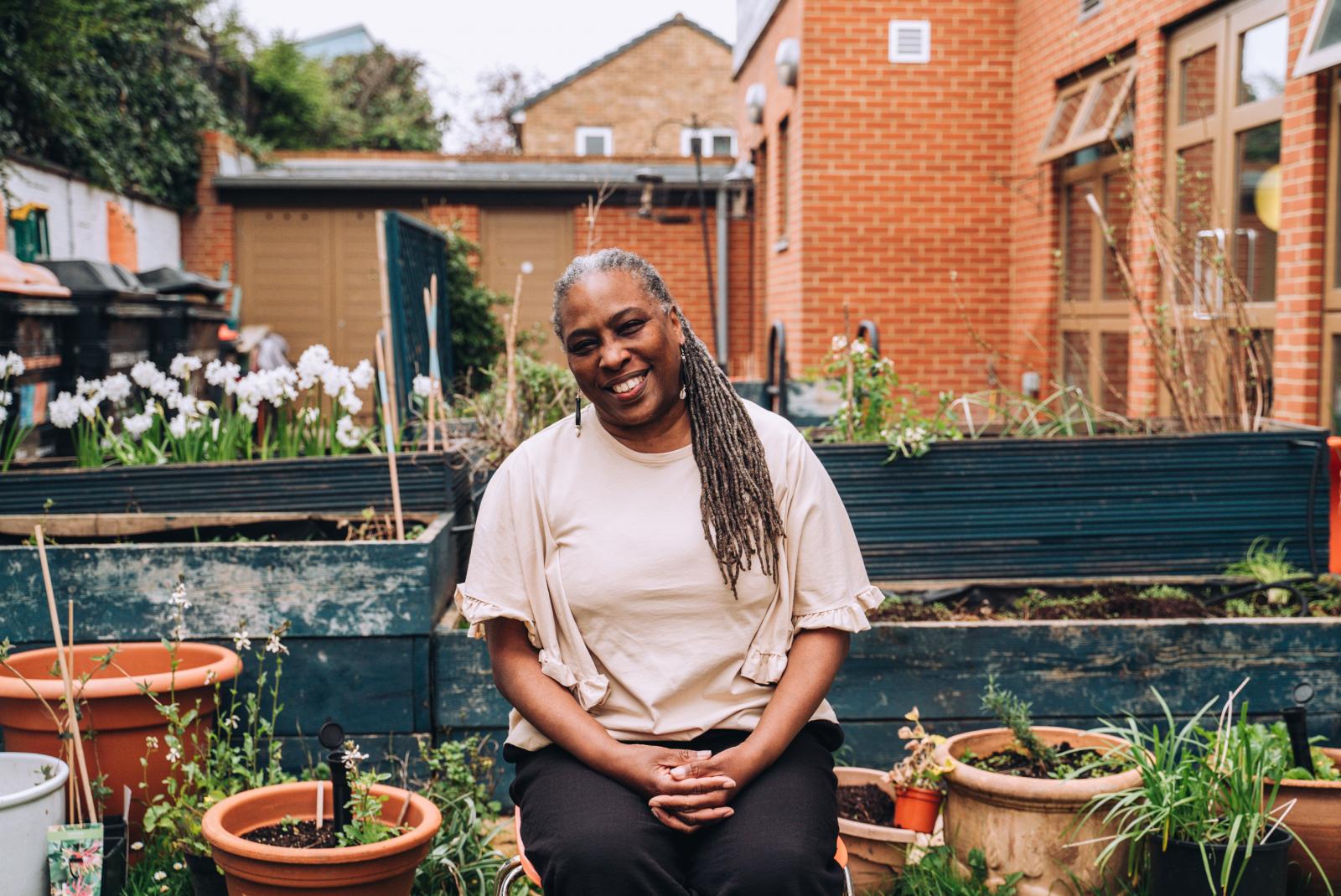 Jazz Browne, CEO of Nubian Life, at Josiah Braithwaite community garden. Photo credit: Emily Munster
The project, led by London Food Growing network Capital Growth, will help tackle the climate and nature emergency by protecting and increasing opportunities for nature-friendly food growing across the capital. The funding will help demonstrate and enhance the role they can and should play in addressing and mitigating, climate change and nature loss, in London, as well as in creating community resilience.
Over the next three years, Capital Growth will lead on the following practical work:
Increase the status and protection of community food growing gardens across the capital
Provide food growing activities and training opportunities for thousands of Londoners
Offer the training necessary for urban growers to create more climate and nature-friendly gardens including the tools for recording biodiversity and other indicators of climate and community resilience.
As well as the physical and mental health benefits associated with community food growing, the pandemic has highlighted further benefits; by scaling up food production and connecting with community groups, urban growing spaces have helped communities tackle issues such as access to health food, as shown through their Community Harvest which grew 5.5 tonnes of produce in 2020 across 54 London gardens reaching over 6500 families in need.
Fiona McAllister, Capital Growth's Coordinator.  "During the pandemic more people than ever have wanted to grow their own, and ensuring that there is equitable access to nature and growing spaces is critical to make this happen".
The initiative will champion how gardens can become hubs of community action to reduce food miles, respond to the climate and nature emergency, empower communities to take action on food poverty and create resilience.
"The sheer community resilience seen across London's food gardens and the growing revival demonstrated over the last year makes this the perfect time to highlight how and what an important role urban food growing plays not only in creating stronger and more diverse communities but also in addressing climate change." commented Fiona McAllister, Capital Growth's Coordinator. 
Are you interested in growing your own, already involved with a community garden, or work at a London council supporting food growing initiatives? If yes, the Capital Growth team encourages you take the following actions:
Over the next three years the funding will help urban growers, city planners, landowners and others to better understand the impact of food gardens in relation to climate and community resilience. Alongside training and capacity building, there will be opportunities for engaging more people in growing as well as development of indicators and practical tools to show their impact, such as how gardens improve biodiversity, reduce pollution, give residents access to green space, cool the local climate, prevent flooding and produce food with lower carbon footprint.
We'd love to hear from you if you have ideas about, or are already working on, making the case for protecting urban food gardens, accessing more space for food growing and making the link between urban food growing and the climate agenda.
This project has been made possible thanks to funding from City Bridge Trust and the GLA.
---
10/08/2021
Share
Get updates