Want to be a part of this year's training programme? Send us your proposals
In light of the current circumstances, our 2022 Capital Growth Training Programme will offer a mixture of online and in-person sessions, pandemic-permitting. We are now ready for trainer session proposals!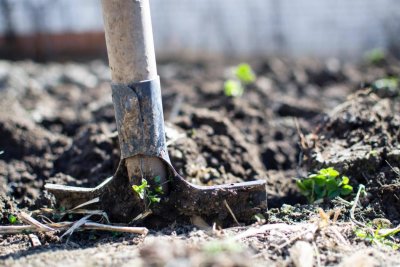 Dig. Credit: Lukas | Pexels
Our annual Capital Growth Training Programme has been running for many years. In March 2020, we had to swiftly move our sessions online at the start of the Covid-19 pandemic. While we're always keen to host in-person sessions, many participants recently fed back that having online sessions made our training more accessible. Our 2022 programme will therefore blend the two by offering a mixture of online and in-person sessions, pandemic-permitting.
We are now inviting trainers to send over their session proposals for this year. Please find more information about the training programme and how to apply to be a part of it below.
In line with our latest funding from City Bridge Trust, our focus for this year's training programme is on the role of community food growing in tackling the nature and climate emergency as well as being inclusive spaces. As such, we are looking for session proposals that include these important themes, whether that be in a more focused or broader sense.
Examples of themes and specific topics we've included in recent years are:
Food Growing: for beginners, growing indoors, different approaches such as agroecology
Growing for the future: keeping orchards, taking cuttings and propagating
Growing for climate resilience: wildlife-friendly gardening, making best use of water in a garden
Soil Heath: assessing soil quality, making various types of composts and green manures
People and Plants: how to set up and manage an inclusive garden, how to involve children and schools in gardening
How to apply
If you would like to apply to be a part of this year's Capital Growth Training Programme, you can find the application form to send us your session proposal with on the dashboard of your garden profile on the Good to Grow platform or download it here.
Important deadlines to keep in mind are:
Spring/Summer Training Application Deadline: 28 February
Autumn Training Application Deadline: 6 June
If you have any questions you'd like to clarify beforehand or would like to request any additional support with completing this application, please reach out to mayya@sustainweb.org.
If you are not yet a member of Capital Growth, you can join the network for free to make the most of a range of membership benefits whether you grow food in London at a school, home, allotment, or community garden.
---
20/01/2022
Share
Get updates